L'Harmattan Open Access & L'Harmattan Archive
Serving the Academic Community
Open access has become a key strategy in the field of academic publishing. L'Harmattan's Open Access Platform, the pioneering open access book platform in Hungary, aims to provide the academic community with a range of academic works of the highest standard (incl. monographs, critical editions, textbooks). L'Harmattan makes these publications available to the research community and the general public free of charge and without any restrictions. Our mission is to enforce and develop the international standards of academic book publishing, and to promote the effective dissemination of research. Our platform has been developed in cooperation with the Library of the Hungarian Academy of Sciences.
The L'Harmattan Archive
The L'Harmattan Archive contains titles of L'Harmattan's backlist in an ever-growing selection. Our aim is to utilize the state-of-the-art digital features of our Open Access Platform, to enable Users (researchers, students, lecturers, library users) of subscribing institutions to read and search academic publications previously published offline. All metadata of the L'Harmattan Archive was built by the librarians of the Hungarian Academy of Sciences. Unlike L'Harmattan Open Access Platform, L'Harmattan Archive is available only from specific IP ranges or signing in using ediID login information. Further information and the list of subscribing institutions available here.
For Users
Search our dynamically growing database of rich metadata and full-text publications in a user-friendly, easy-to-navigate, informative interface. After registering for free, you can access additional features, e.g. personalised reading environment, personal bookshelf, personal volumes made from your bookmarked volumes and pages, personal notes, and so on.
For Authors
In the era of Open Access and two decades after the Budapest Open Access Initiative, the conditions for academic book publishing have undergone fundamental transformation. Academic publications are expected to be peer-reviewed, citable, searchable and accessible instantly and online. L'Harmattan's publishing platform provides all of these, alongside traditional publishing services. Our Open Access Platform is integrated into national and international scientific databases. Its content is available for free and without restricttions, in a search-engine-optimised construct that guarantees exceptional visibility. At request, our authors' researcher profiles (ORCID and academic social networks) also appear on the publications' metadata sheet.
For Institutions
For the purposes of science metrics and institutional assessment, we create for our contracted institutions individual collections and series, , making the publication portfolio of institutions and their specific research groups easy to see. The rich metadata of our publications, as well as our industry-leading citation technology, allow the academic content displayed on the platform to be included in the most important international databases in science metrics and research evaluation.
New Features
L'Harmattan Open Access offers more than any other currently available publishing platforms and repositories. Our book database provides a rich set of features and metadata to help users navigate, browse, and search our publications. After a simple registration process, the platform's users can rely on the advantages of the personalized user interface. To our authors and partner institutions we offer a wide range of services in the field of academic publishing from monographs and textbooks to compendiums, collections and more. For further details please contact our editors.
About Us
Founded in 1999, L'Harmattan Publishing House (Budapest) has published more than 2000 academic titles over the last two decades, mainly in the field of humanities and social sciences. In recent years, L'Harmattan has been publishing between 150 and 170 volumes per year and currently manages more than 150 book series.
Our publications are considered by the Hungarian Academy of Sciences to meet the highest academic standards. L'Harmattan can rely on its rich expertise in publishing self-developed digital publications, textbooks, critical editions, and other types of academic formats. The quality of our publications is guaranteed by our extensive professional network: the academic research groups of our partner institutions, the editorial boards of the respective series, and independent reviewers.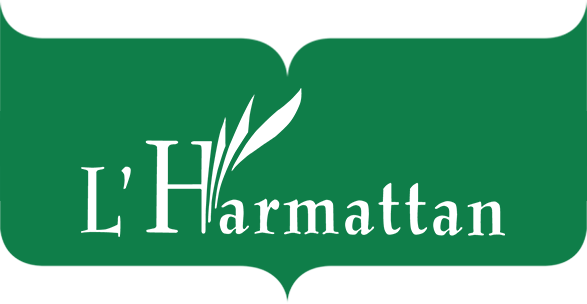 Recommended by Our Editors
Our editorial staff at L'Harmattan and the editors of our collaborating partners commit themselves to the pursuit and development of academic standards in book publishing. In our Open Access Publishing Programme, we regularly highlight publications of the highest quality and interest (e. g. critical editions, monographs) to inspire Users of our database, and encourage registration.